Moderator: TheCrymsonLegends
HQ videos, downloadable, FAST streaming, **** social community service. What's more? Think about that, and we can make big bucks.
---
Posts: 1249
Joined: Wed Feb 16, 2005 6:59 am
Most likely you will end up face down in the dirt trying to compete with Multi-Million Dollar Corporations like that. There is a reason the websites that are big are as big as they are. (Nice choice of words >.<) If you plan on competing you have to make sure you have a really pimp connection to EACH of the servers you plan on purchasing for your website. You will literally burn through hundreds of thousands of GB's a month if not at least a million depending on how many visitors you have and how many videos they watch/download.

I honestly think it would be a stretch to even start working on something like this simply due to the fact with the current number of websites with video you already come up with too many results showing the same thing over and over when you are looking for something else entirely.
Reached 5000 Credits! The highest of any member on Smokyhosts! New milestone for Me!
---
I believe if we have our selling point, others would not be any competition at all. If we can do something better or faster, or both or more, I don't see any difficulty entering the market.

Hmm, say, new services like making advertisement for users?
---
The problem with that is, that the major player in the video clip websites market, YouTube, is owned by Google, and Google already has a very well established avertising system. It shows on million's of websites.
Webmaster Yoda: You must confront the cPanel. Then, and only then, a webmaster will you be.
Julius Caesar: Veni, vidi, posti
---
Im posting a reply to the topic title.
We CAN create a new generation.
There are SO many things we can do and SO many
programming languages!
Php, Javascript, Ajax, Perl, Python, Ruby, Ruby on Rails,
SO many more!
Just think what we could do!
---
i Like the idea though i think id stick to youtube :P
.............................:: Spirit of Fire ::..................................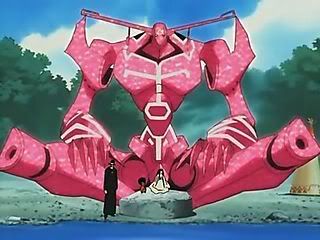 ---
---
---
You tube is popular video sharing site. But i can't download video from it. Anyone can do it? And is it free?
Life is only one. so don't make it complex:)
---
Posts: 12
Joined: Fri Dec 05, 2008 7:59 pm
ok i am really fed up. i made a few posts earlier with the same idea.
why not a replacement for youtube. youtube sucks. channels are all messy. the look, etc.
youtube was a testtube for a video site. now make a real one someone.
please i am fed up with it.
the new video site would have organized channels . all videos related to a channel would be played withhin the channels page unlike in youtube. and it should not have any nonsense personal videos. whats the use of that anyway? just polluting the internet?
please give inputs. i am done with my idea. thanks
---