Posts: 202
Joined: Thu Apr 19, 2007 6:11 pm
Posts: 325
Joined: Sat Dec 16, 2006 3:57 pm
Not bad at all. Do you write those comics yourself? Overall the site looks very neat and organized but it has good colors and stuff to go with the fun comic theme. Definite thumbs up!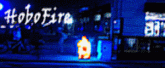 Yeah layout is nice and simple! Keep up the good work.
noobcrewz.com - Sydney Shufflers!
I like this layout. Nice.

KEEP IT UP Fren
Cool Website But It Only Got That?Comics
Posts: 22
Joined: Thu Dec 14, 2006 8:47 am
layout is wonderful


i liked it
Cannot open your website in China...
---
Return to "Advertise your site"
Who is online
Users browsing this forum: No registered users and 1 guest